About Us
Project Support Services is a WBE/DBE/SBE project management firm that specializes in Division of State Architecture (DSA) issues. We work with districts, architects, engineers, and others to resolve issues, close old projects, manage current projects, achieve compliance with DSA regulations, and train staff in skills necessary to achieve compliance and closeout of projects.
We have used our expertise and strong personal relationships with DSA staff to help more than 50 schools districts achieve closeout on old projects, even some that were considered impossible to close.
Meet Our CEO
Natassia Knutson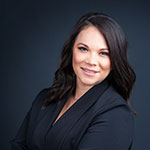 Natassia Knutson founded Project Support Services to offer her special expertise and skills to architectural and school district clients. She draws on many years of education, training, and experience assisting K-12 and Higher Education districts, specializing in project coordination, Title 5 compliance and related issues. Natassia is extremely knowledgeable about Division of State Architect (DSA) Project Certification Guide; DSA Interpretation of Regulations and Code compliance Title 24, DSA processes, and closeout of projects. Relying on her detail-oriented nature, her deep knowledge of DSA requirements, and her positive relationship with DSA staff, she has achieved closeout of many projects that both the district and the design team thought could not be closed.
Natassia leads the PSS team in all aspects of delivering the highest level of service to our clients.
TRAINING
PSS is experienced in training architectural firms and others in DSA regulations, forms, processes, procedures, and requirements. We offer training online and in-person for staff of
• Architectural firms
• Engineering firms
• Other design professionals
• School districts
PSS offers free online resources including our YouTube channel, which provides basic information to guide you through DSA processes and forms. For more advanced training, we will work with you and your team at your office to be sure everyone has all of the knowledge and skills necessary to take projects through the DSA process.